1 2 3 4 Chocolate Buttermilk Cake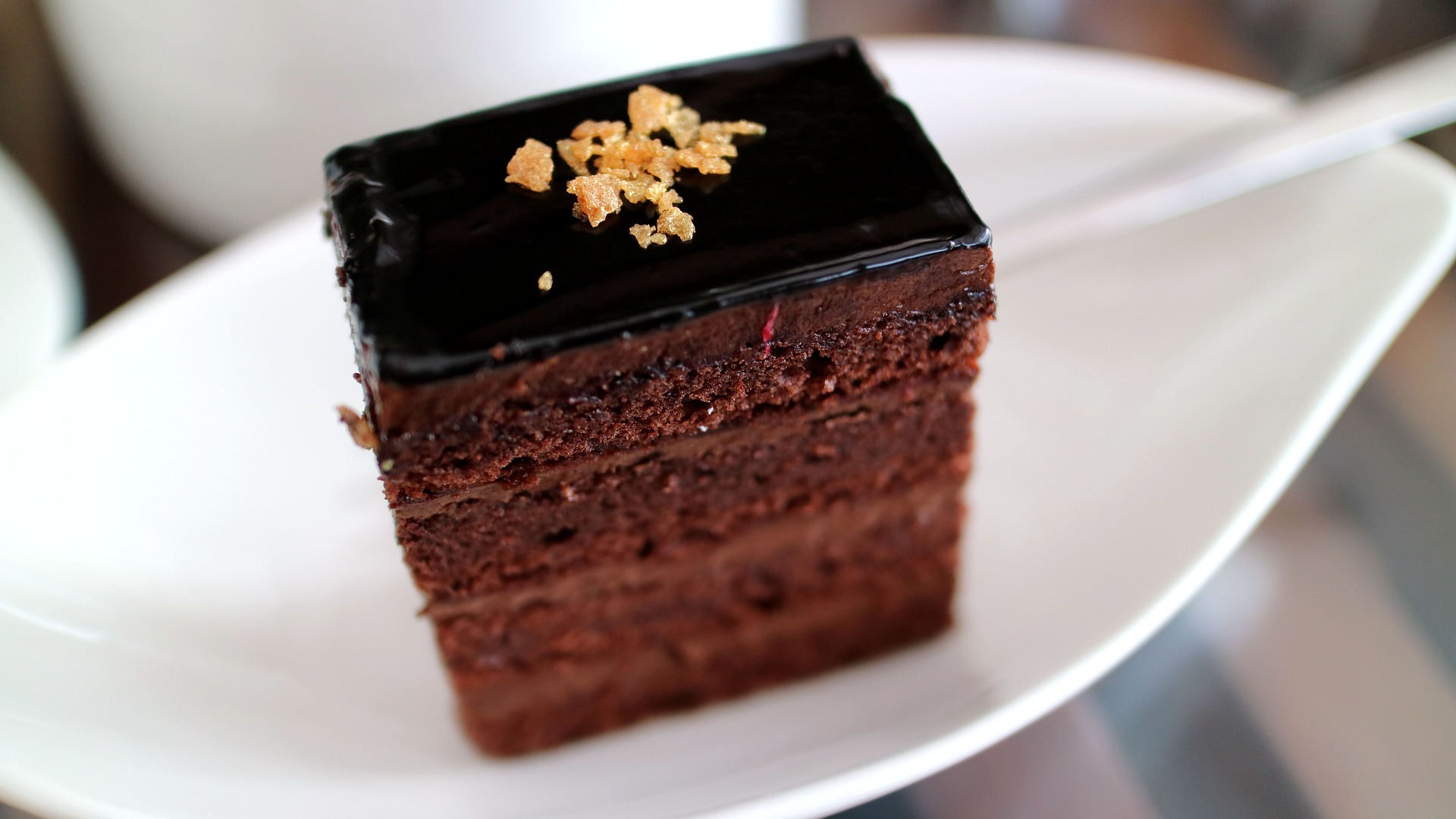 Culinary evidence confirms the practice of naming cakes, such as this one, for their measurements, dates (at least) to the 18 th century. In the days when many people couldn't read, this simple convention made it simple to remember recipes. Pound cake and cupcakes are foods of this genre. In fact, they were composed of the same basic ingredients of this 1 2 3 4 cake.
There are several variations on the recipe for 1 2 3 4 cake but "yr basic list" goes like this: 1 cup butter, 2 cups sugar, 3 cups flour and 4 eggs. This combination, it its purest form, produces a chewy dense cookie-type treat reminiscent of medieval jumbals, or sugar cookies. The Internet confirms many cooks "fudge" (pardon the pun) this classic 1234 recipe by adding other ingredients in various proportions. Most common: Baking powder, milk, fruit juice, spices and nuts. These additions affect the taste and texture of the finished product. From http://www.foodtimeline.org/foodcakes.html
The recipe's basic 1 2 3 4 main ingredients have been added to and I have modified its mixing methods to use what is called the Two-Step Mixing Method, to bring you a tender and moist yellow cake! I recently discovered through research, that in fact, the Pillsbury Company invented this method in 1945, which they called the Quick-Mix Method, as a way for home baker's to bake light and airy cakes using the Two-Step Method. Crisco was used in their recipes at the time, and butter could be easily substituted, with the same result.
The Two-Step or Quick-Mix Method works this way: Mixing the butter first directly with the flour and dry ingredients, coats the gluten-forming proteins in the wheat flour with fat, so when the wet ingredients, such as buttermilk and water are added next, and the ingredients are mixed, very little gluten is formed. Plus, cake flour is low in gluten forming proteins, and it being bleached, toughens the protein molecules, enabling it to carry more than its weight in sugar and fat; cakes with bleached cake flour tend to be higher in sugar and fat, both tenderizers, than those without – that's why these cakes literally melt in your mouth!
---